PubQuest: the 14 most memorable pubs in the West Midlands
Tom Forth, .
We moved to Birmingham in January 2015. And what better way to learn about where we were than to visit every pub in the Good Beer Guide?
Armed with little more than a travel pass and two bicycles we've since visited them all. Except the private members clubs and the one that was closed.
These are the fourteen most memorable. They're not necessarily the best. One is the worst. They're just the ones that came to mind when we sat down in the last pub to remember.
There's a Google map down at the bottom if you want more details. And so, in no particular order, let's begin.
The Pretty Bricks, Walsall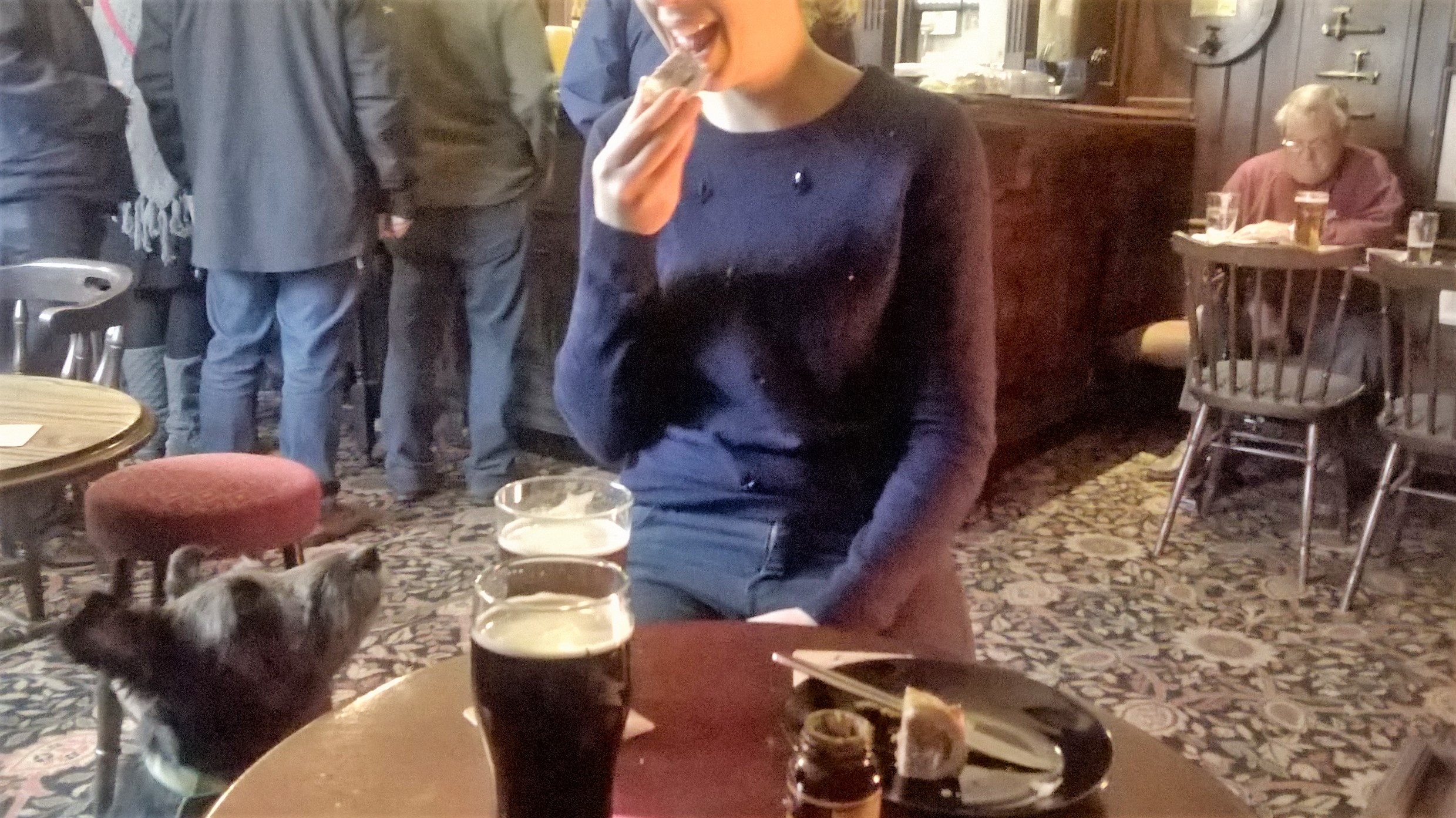 The Pretty Bricks is a beautiful pub in a run-down industrial area of Walsall. We weren't expecting much on the way there but it was fantastic. A dog, a fire, a delicious pork pie and mustard, four fantastic pints, and a man sitting in front of some taps reading the paper. Plus a big birthday party group showed us the pub's secret; the Stourbridge Hibernian (I think) supporters club membership documents are hidden behind the darts board.
The Avion, Aldridge

Brownhills was the grimmest place we went to. A huge statue to a long-gone mining industry greets you. As in much of The Black Country the high street is almost completely closed and shuttered on the weekend. The only pub on our list that was closed was here.
But cycling back to Walsall to get the train we went to a huge Wetherspoons in a fantastic old cinema. The Avion was full of people in a fantastically preserved building. And as with all Wetherspoons, the beer is both cheap and good.
The Old Moseley Arms, Birmingham

When we found a place to live in Birmingham we had no idea that we'd be blessed with such a fantastic local pub. A big TV, a nice garden, friendly locals and staff, and a full curry house inside.
The Black Eagle, Birmingham

The Black Eagle has got much easier to visit since the tram was extended to New Street. It's a beautiful pub in an industrial area that was once one of the richest in the world. The grand Soho House nearby is the home of Birmingham's world-famous Lunar Society where great scientists and industrialists such as Priestley, E. Darwin, Boulton, Stokes, Watt, and Wedgwood met and shared ideas.
Today the area is a poor part of Birmingham. But the pub remains, with fantastic beer, and an immaculately-kept rose garen at the back.
The Beacon Hotel, Sedgley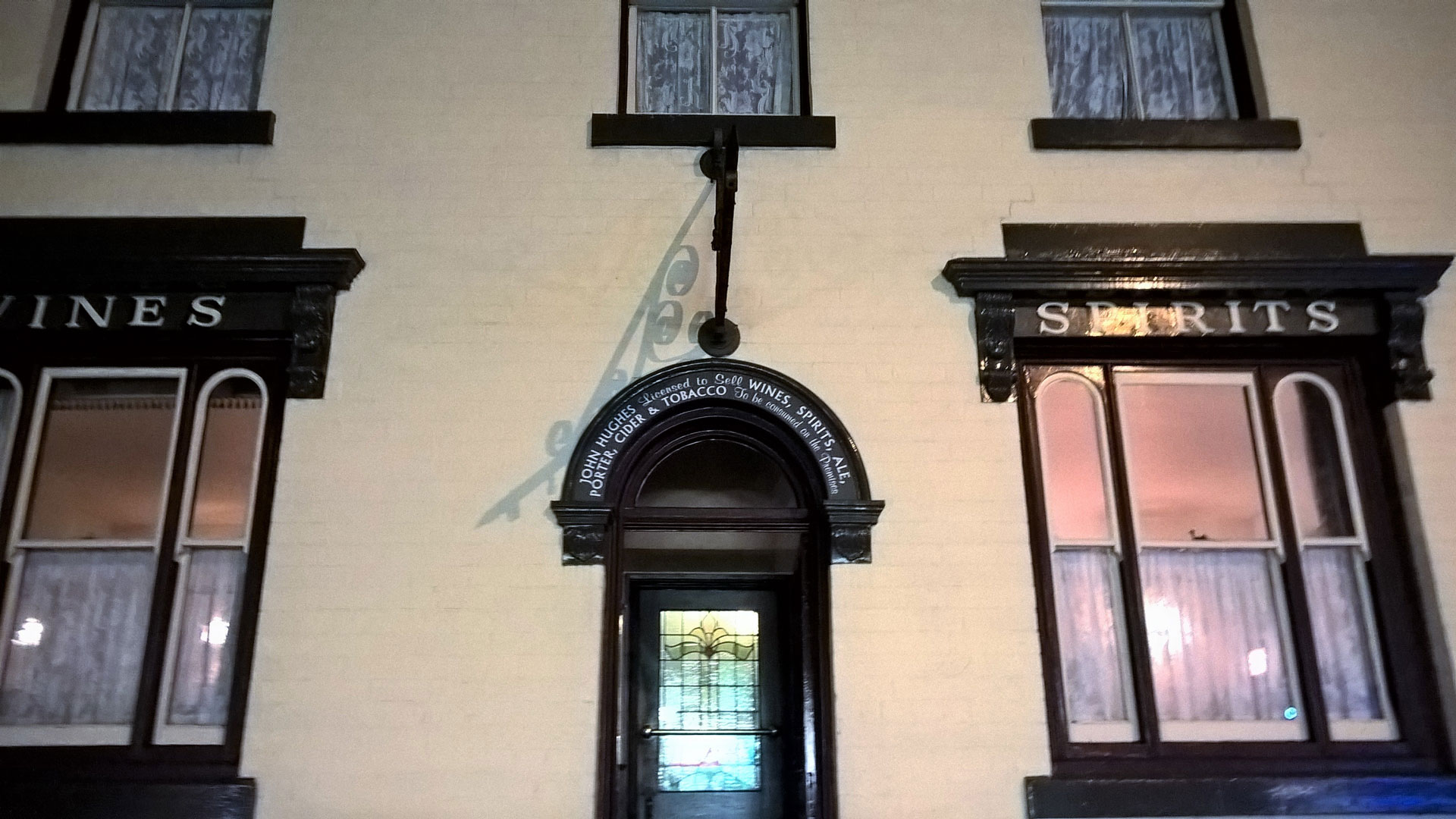 Sedgley is half-way between Dudley and Wolverhampton and was a pain to get to. But the Beacon Hotel was worth the trip. A fantastic old building, inside and out.
The White Horse, Birmingham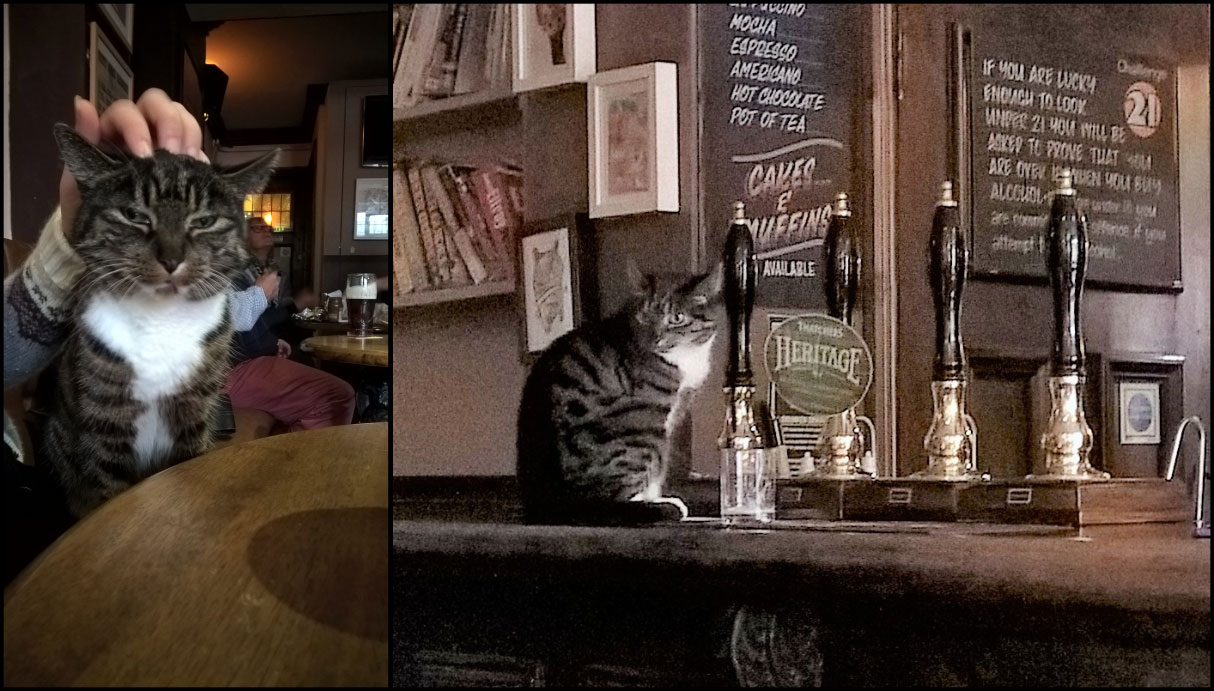 Birmingham doesn't have a cat cafe, but in The White Horse it has something much better; a cat pub. Harborne is one of Birmingham's few wealthy central areas but unlike Sutton Coldfield and Edgbaston which seem to have swapped their pubs for wine bars and private clubs it still has plenty of public places to drink good beer.
The Old Swan Inn, Netherton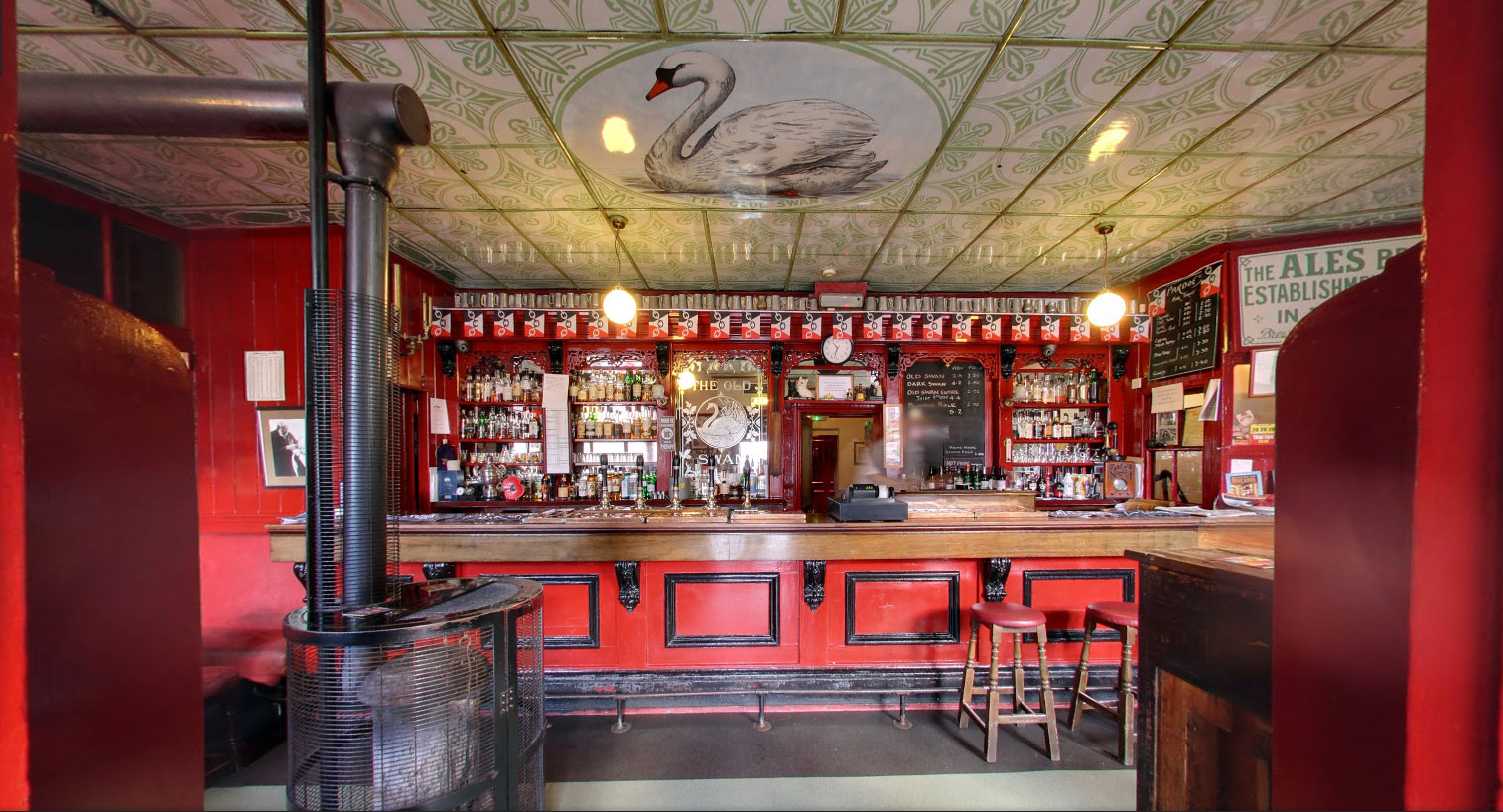 A Black Country institution on an otherwise rundown high street. Pardoe's Ale House at The Old Swan is a fantasticly preserved brewhouse and pub with great beer. I've had to take the picture from Google Streetview because it was so full when we went that we sat outside.
The Mare Pool, Sutton Coldfield
There is no picture. We didn't take a picture. We bought a half pint to share and got out as quickly as we could. Our days in Sutton Coldfield were the worst of all our trips. Rich fat old men, driving expensive fat cars, to soulless pubs or wine bars with large car parks.
If Sutton Coldfield is what success looks like, I pick failure.
The Bulls Head, Barston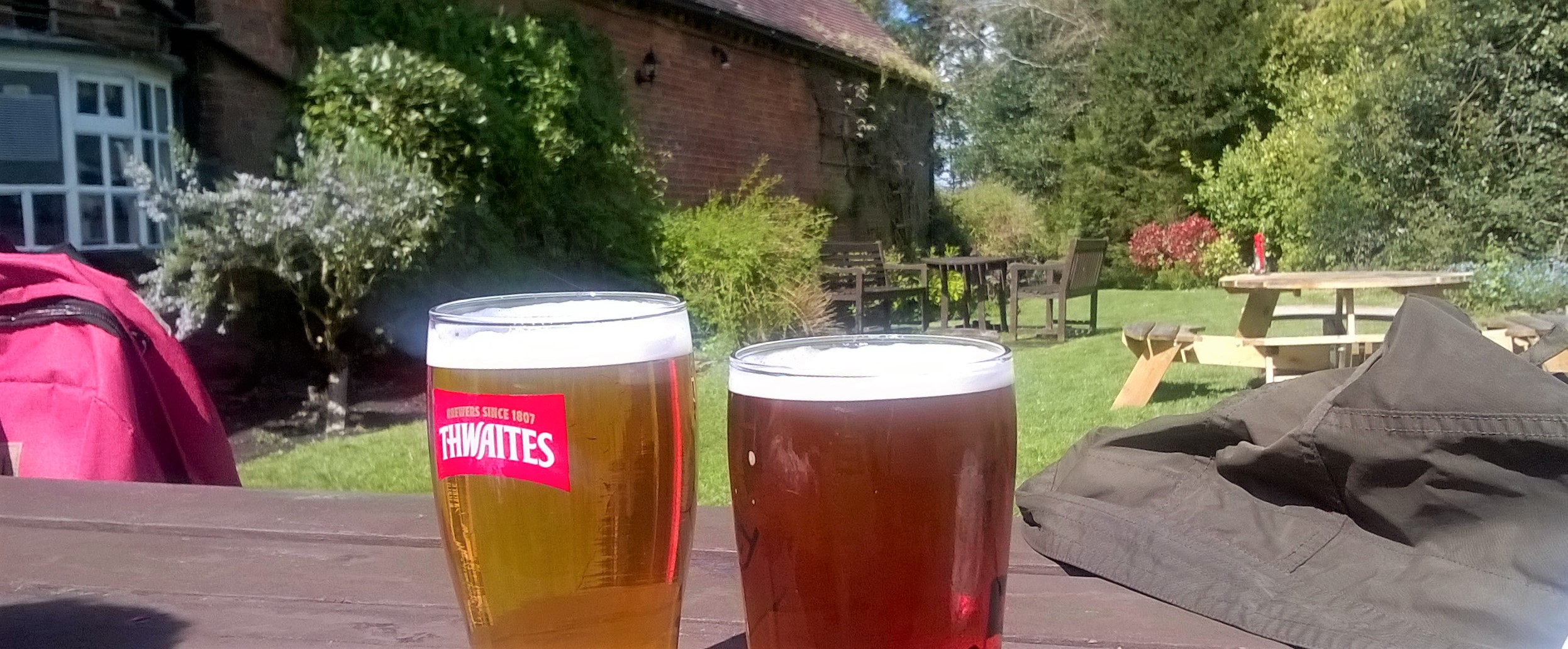 This is a nice country pub. A lovely destination for a cycle ride out of Birmingham. And memorable for us because it's where we hatched the plan for PubQuest.
The Barton Arms, Birmingham
One of the most beautiful buildings I've ever been in, this pub echos the wealth that Birmingham generated in its industrial prime. But as Brummies got richer and moved North to Sutton Coldfield and beyond they tore up Aston to build an expressway. Driving to work in the city was more important than the city itself.
The Barton Arms survives as an excellent Thai restaurant run by the Thai landlady. Her husband maintains the drinking side of things against all odds, with good value decent beer and tours of the fantastic old building.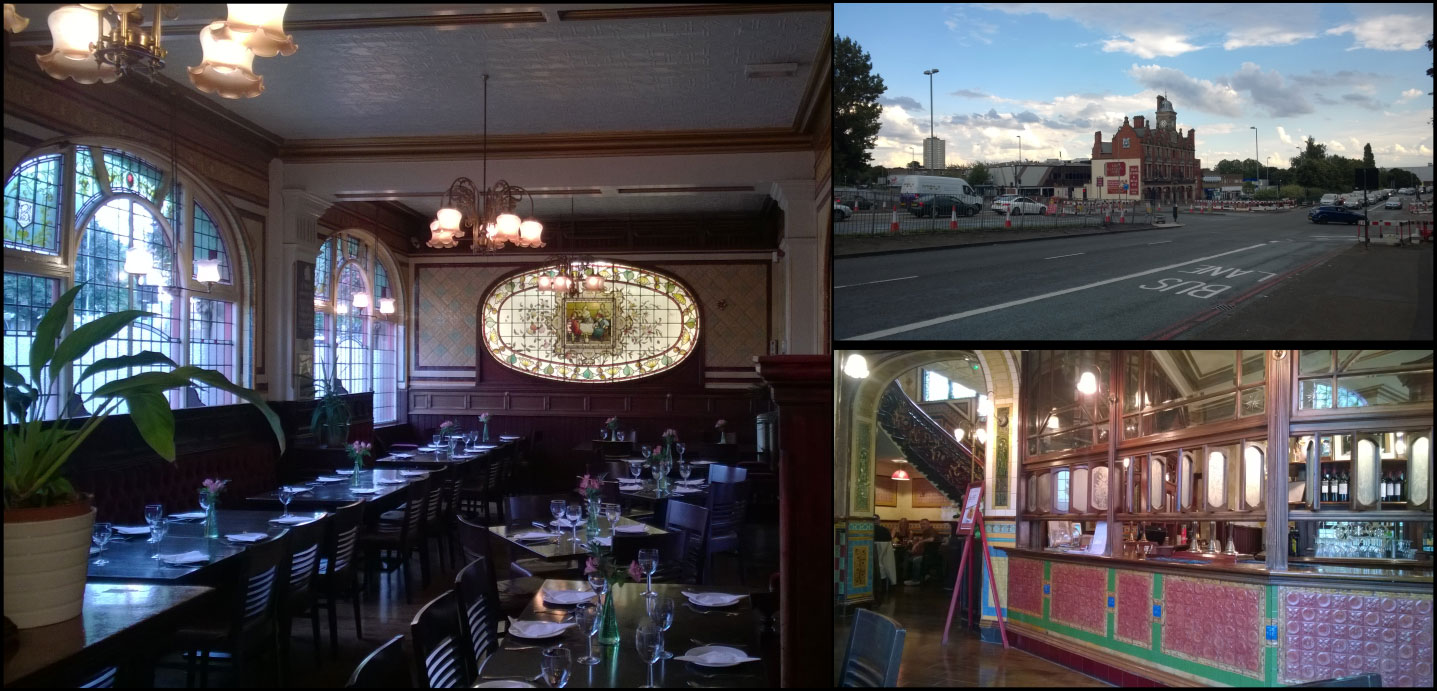 The Greyhound, Coventry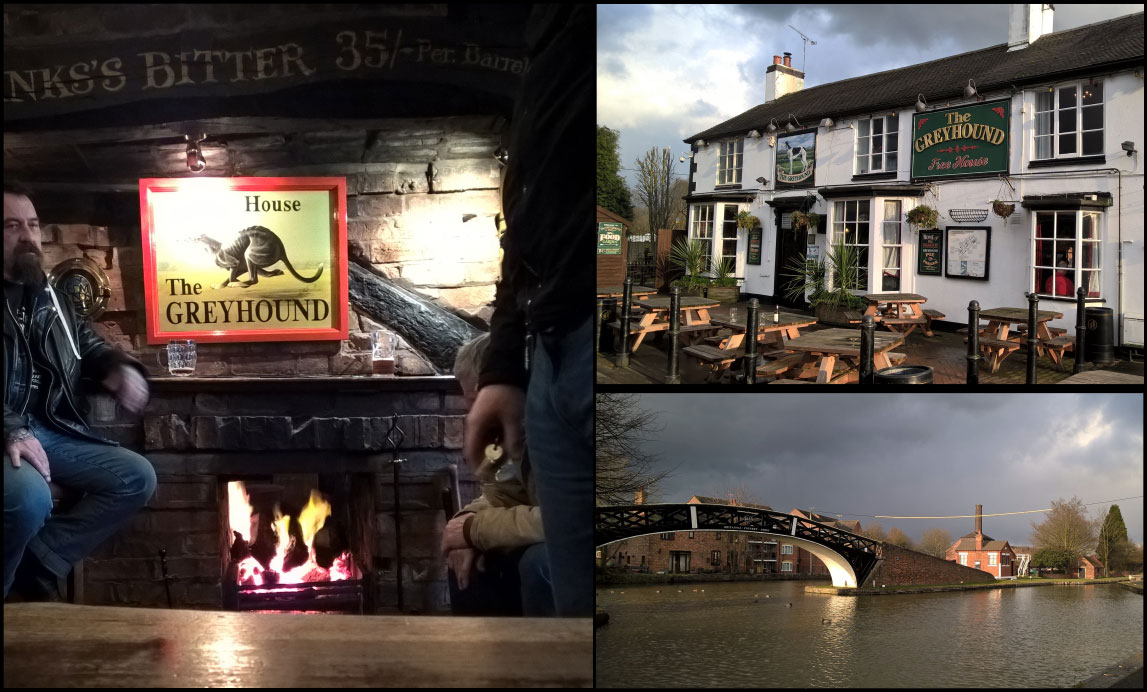 The Greyhound is a long cycle ride out of Coventry, but much easier by canal or car. It is on the junction of two canals and just by the motorway.
The Great Western, Wolverhampton
There isn't a picture but it's not because we didn't enjoy it. I guess neither of us took a picture. The Great Western is hard to get to, it's on the wrong side of Wolverhampton train station near to the old lower-level station which is now a wedding venue. This pub is worth a visit for the railway memorabilia. Don't try and take a shortcut unless they've finished the flats whose building site got in our way, which they probably have since the railway station has been renewed since I wrote this.
The Waggon & Horses, Halesowen

Halesowen is maybe best summed up by the large tree outside the Wilkos in the centre of its town square. The tree died a long time ago and has not been replaced. But the fencing around it and the sponsorship plaque remains.
We couldn't visit one of Halesowen's entries in the Good Beer Guide because it was for members only so we went to The Waggon & Horses instead. That was an excellent decision and I'm sure that this pub is now in the Good Beer Guide.
The Robin Hood Inn, Stourbridge.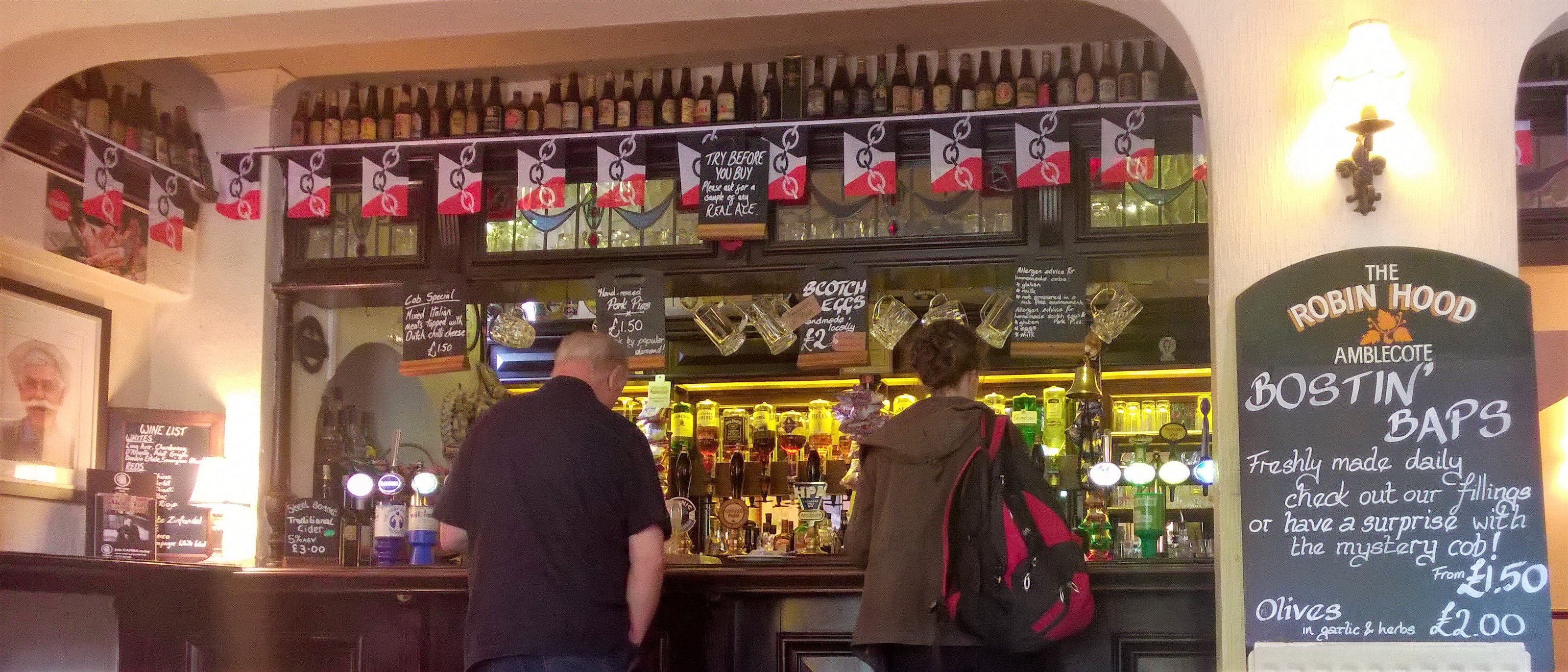 This pub looks like it was formed from a couple of terraced houses and there's no obvious reason a pub would survive here in the middle of nowhere. And yet it does. Fantastically decorated and maintained the pub showcases the pride that many in The Black Country have in their identity. Highly recommended.
Every pub on a map
What we learned
Stourbridge is a better commuter town than Sutton Coldfield — if you like drinking. I am probably being harsh on Sutton Coldfield. I don't care. When we went it was awful, its residents continually block Birmingham from growing, and the expressway to connect it to Birmingham ruined Aston which might otherwise be one of Britain's finest inner city areas.
Too many pubs, even those in the good beer guide, have too much beer. It doesn't get drunk quick enough and it's old. Wetherspoons is the notable exception to this rule.
There are a lot of new breweries. In the West Midlands a pint of Everards, Salopian, Banks, or similar will almost always be good. Some beer from the new breweries is great, but a lot isn't.
Bathams always tastes slightly of ditchwater. It's the Sam Smith's Old Brewery Bitter of the West Midlands, but not cheap enough to justify it. Midlanders will call you a liar, but stick to your guns. Bathams is crap. We went to the brewery to try it at its best. It was still crap.
Lots of the Black Country is really poor. Growing up and spending much of my life in Yorkshire means that I was led to believe that Yorkshire invented industry and coal mining and then had it cruelly taken from us. That is not quite true. In fact The Black Country did a lot of inventing and a lot of industry, but with absolutely awful coal. And they've been hit much harder by the decline of industry and mining. Places like Dudley and Brownhills feel more challenged to me than Rotherham or Pontefract.
Great pubs and cheap pubs survive, the rest are closing. Wherever a landlord was making a real effort and wherever beer was cheap the pubs we went to were pretty busy. There are a lot of closed down pubs all around the West Midlands but that feels like it;s largley because there used to be far too many. Did people just drink all the time in the past?
Last of all, there are some amazing things you find by cycling places. Cheers to the dog barge and the disused canal in a grim part of Walsall that was filled with the best waterlilies I've ever seen.

What's next
Birmingham has fantastic South Asian restaurants and we live just next to the famous Balti triangle. So it's pretty obvious isn't it? Forty Balti restaurants here we come. There have already been some memorable ones.
Buy PhotoMaps please
It was really easy to find the photos to compile this list using my PhotoMaps software. If you've got Windows 10, please give it a try.
Here are all the photos I've taken in the West Midlands, on a map, using PhotoMaps. It'll work with almost every photo you've ever taken with a smartphone.