Why the Leeds trolleybus decision is a disaster for Londoners
The Leeds Supertram bill was first discussed in the House of Commons in 1991. I was six years old. The UK economy was three times the size of China's. The first new buildings at Canary Wharf had not yet been completed, and debates to extend the Jubilee line there were just beginning.
Today China's economy is well over three times the size of the UK's. Canary Wharf has new tube stations and light rail stations. Its new Crossrail station will open in 2018.
There is still no tram in Leeds. It is the largest city in the EU with no mass transport system. Its twin city of Lille, very similar in many ways, has two metro lines, two tram lines, and international high-speed rail connections. Leeds has nothing.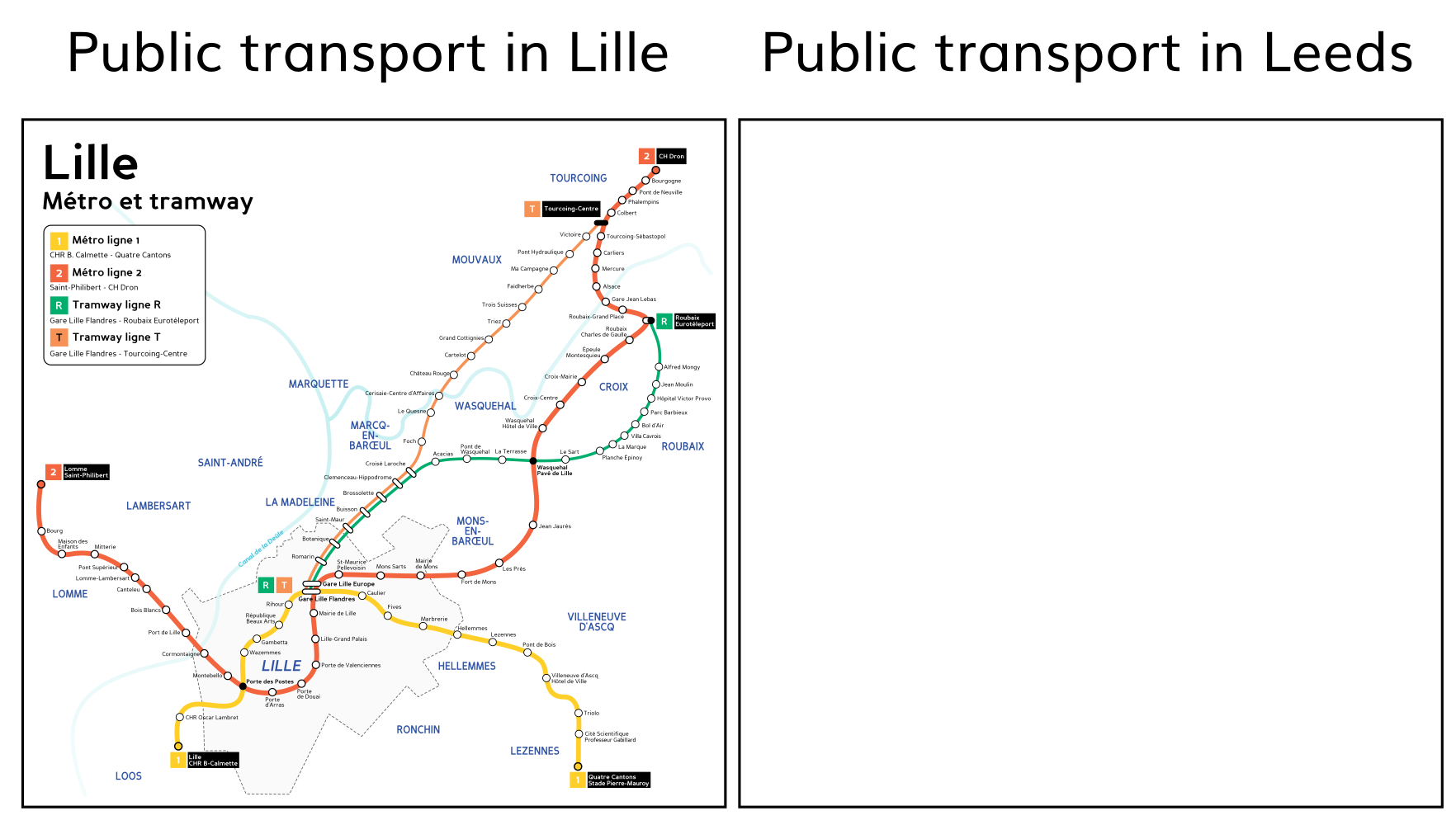 How did we get here?
In the 90's the Conservative government told Leeds to get started with supertram and promised money. The money never came.
When Labour came to power they put a freeze on new infrastructure projects and forced Leeds to re-work and reduce their proposal and re-apply. In 2005 they cancelled the scheme completely and told Leeds that it could not proceed with any tram or light-rail project. Leeds was told to rework the tram system as a trolleybus.
Work continued through a coalition government until yesterday when a public inquiry reported and the Department for Transport blocked Leeds from proceeding with the scheme. There are some good reasons and many bad reasons why Leeds must now start again with its ambitions to build a public transport scheme. I won't discuss them here. Instead I'll discuss the people who will suffer most from this failure.
Londoners will suffer.
Leeds is projected to be Britain's fastest growing city in the coming decades. It is one of the UK's only cities that is planning not just to meet but to exceed its housing requirements. It is hungry and ready to retain the talent and generate the growth that currently leaves the North of England and fills up London.
For decades Leeds' ambitions have been held back by congestion. I have lived and worked in London, Paris, Hanoi, Birmingham, and Leeds. Commuting in Leeds is the worst of all five. Congestion restricts and separates economic activity into small pockets of the city more than anywhere else I know.
Now, without the prospect of a public transport system any time soon, Leeds' ambitions will be curtailed for further decades. Planning applications in outer Leeds will be refused because of congestion. Brownfield redevelopments in central Leeds will have to be built at a lower density for the same reason. More of the Northern, European, and Global talent that calls Leeds home and that doesn't want to live in London will reluctantly move South. People who do want to live in London will have to pay even more rent to compete with them for limited space. The UK's economy will suffer. Our housing crisis will deepen.
Original. Modern.
Leeds and its neighbours were the original modern cities. We are desperate to continue our rebirth as modern European cities. We have worked with the UK government for 25 years to build a public transport system. Our resoundingly re-elected local government has planned a system and is now willing to pay for it itself. We are blocked from doing so.
Leeds will be fine. We will remain the UK's best city for open data. We will still grow, just more slowly. But the growth and the ambition that we cannot now accommodate will spill over to London, a city that does not want to grow. House prices will rise, living standards will fall, and more money will need to be sent North to support an NHS and education system that our stunted economy cannot pay for itself.